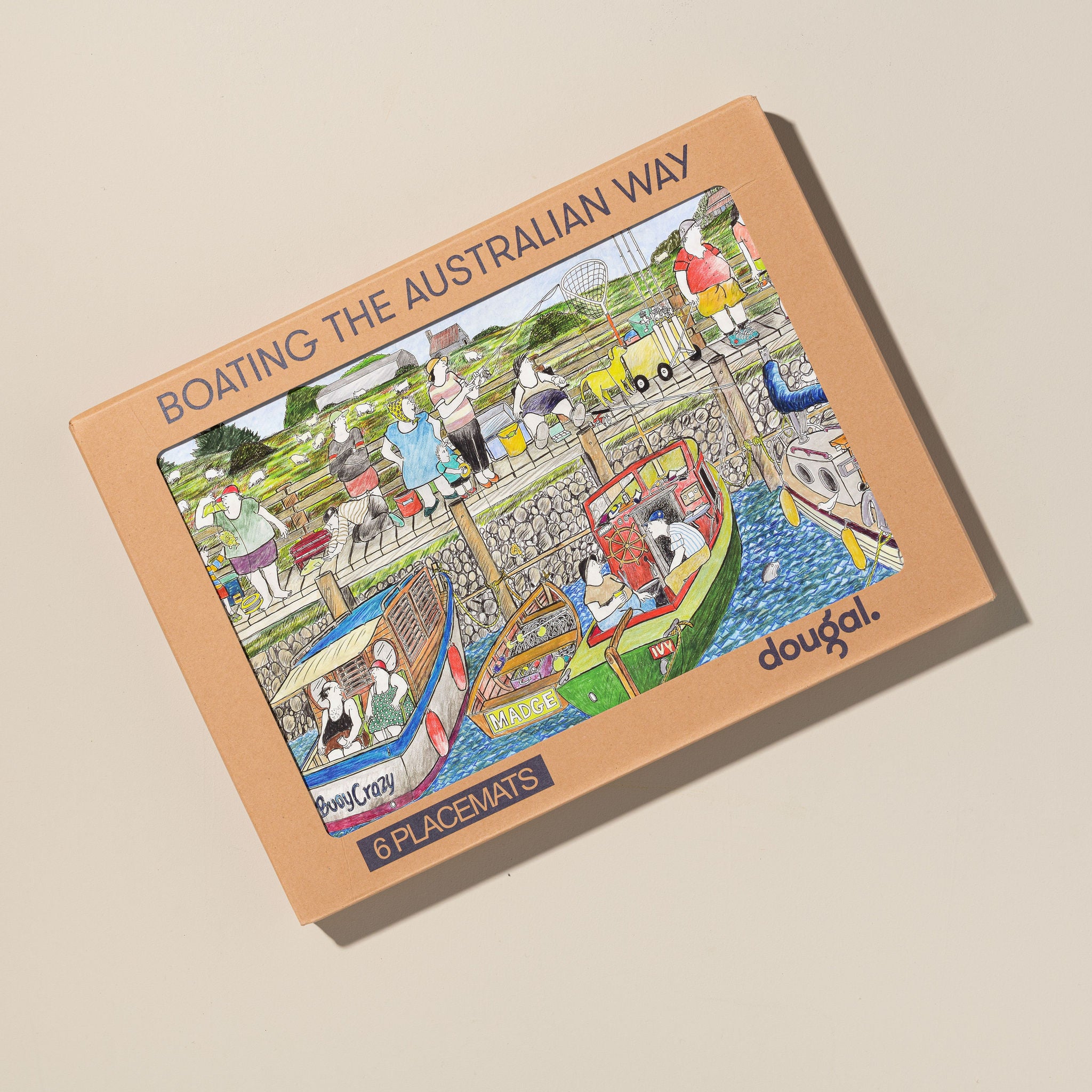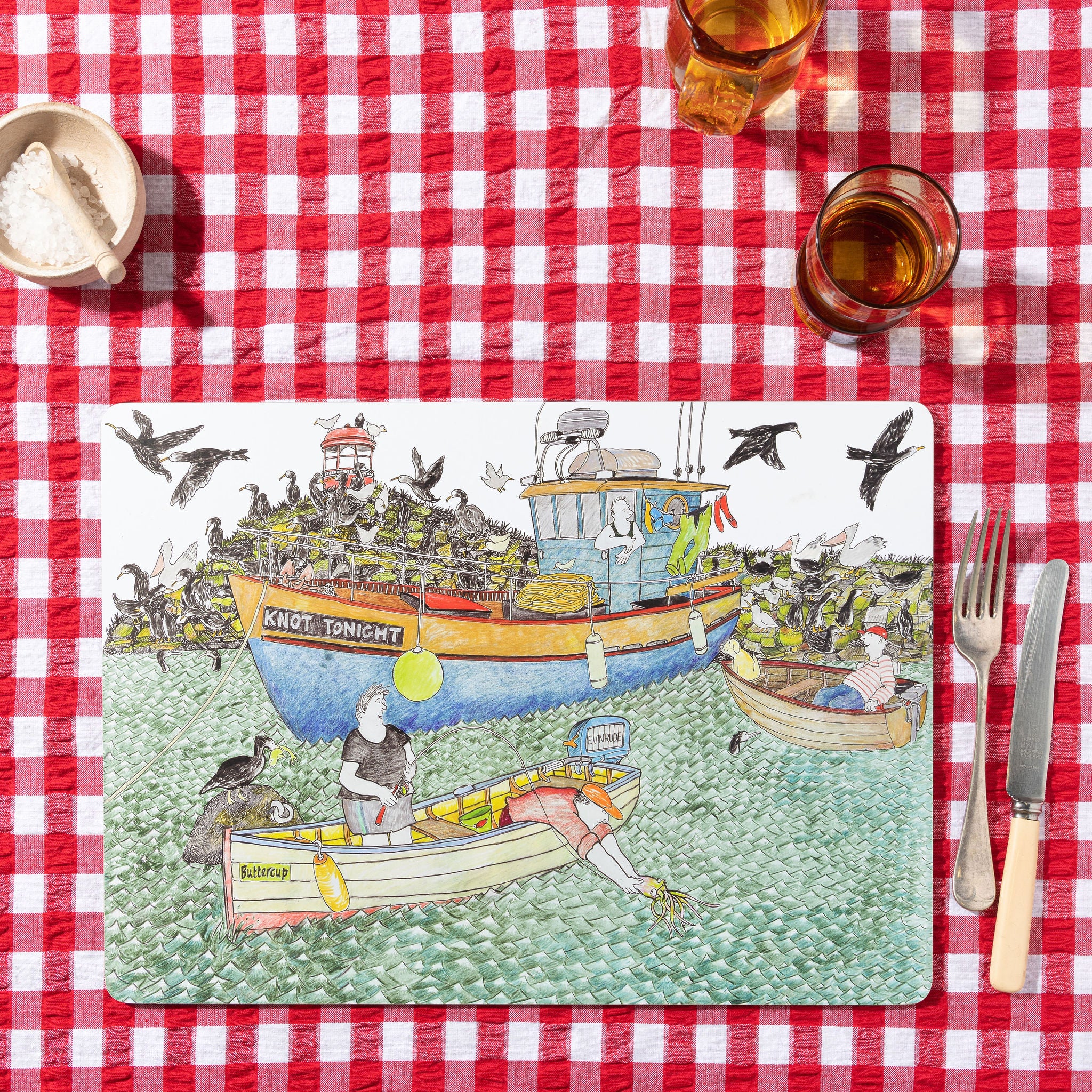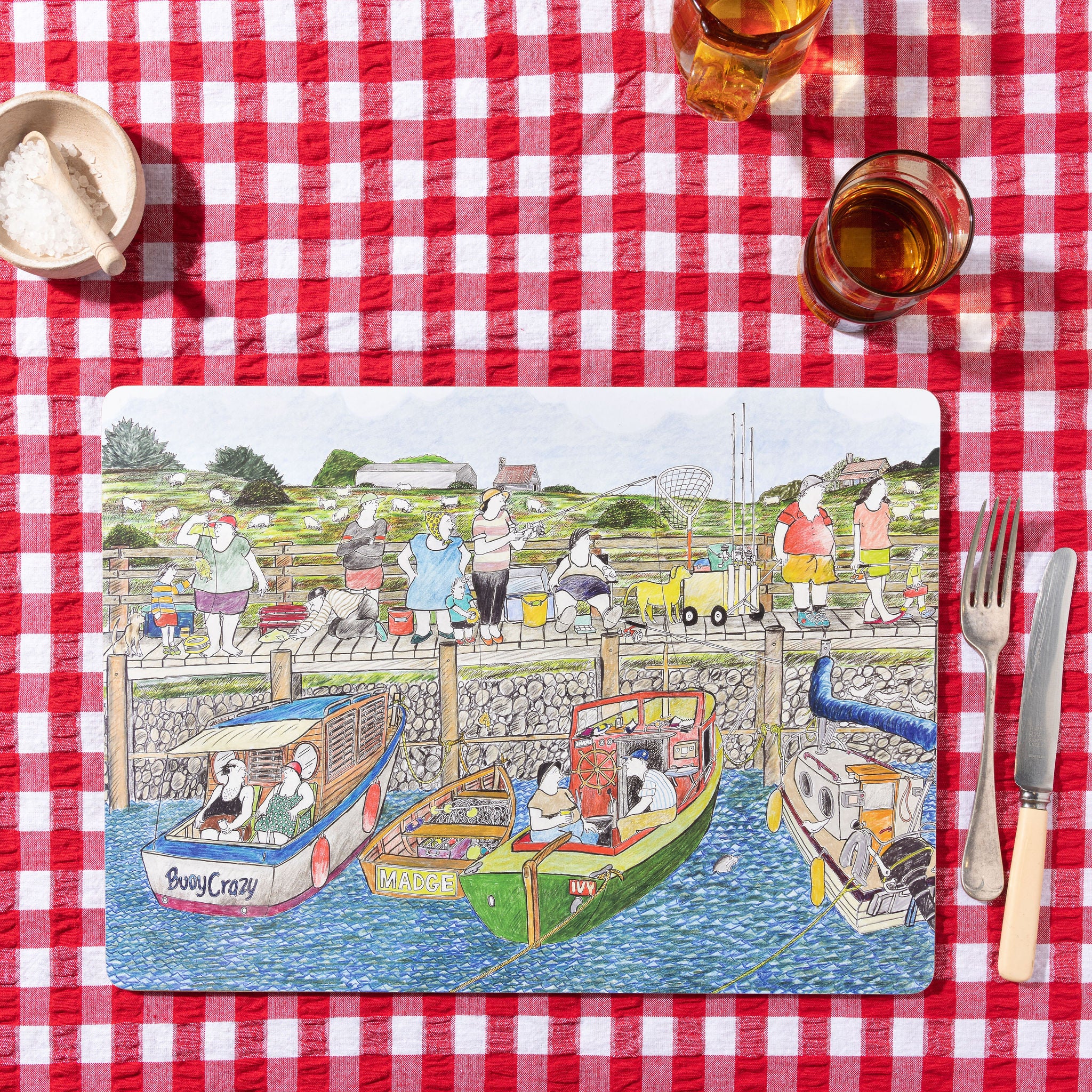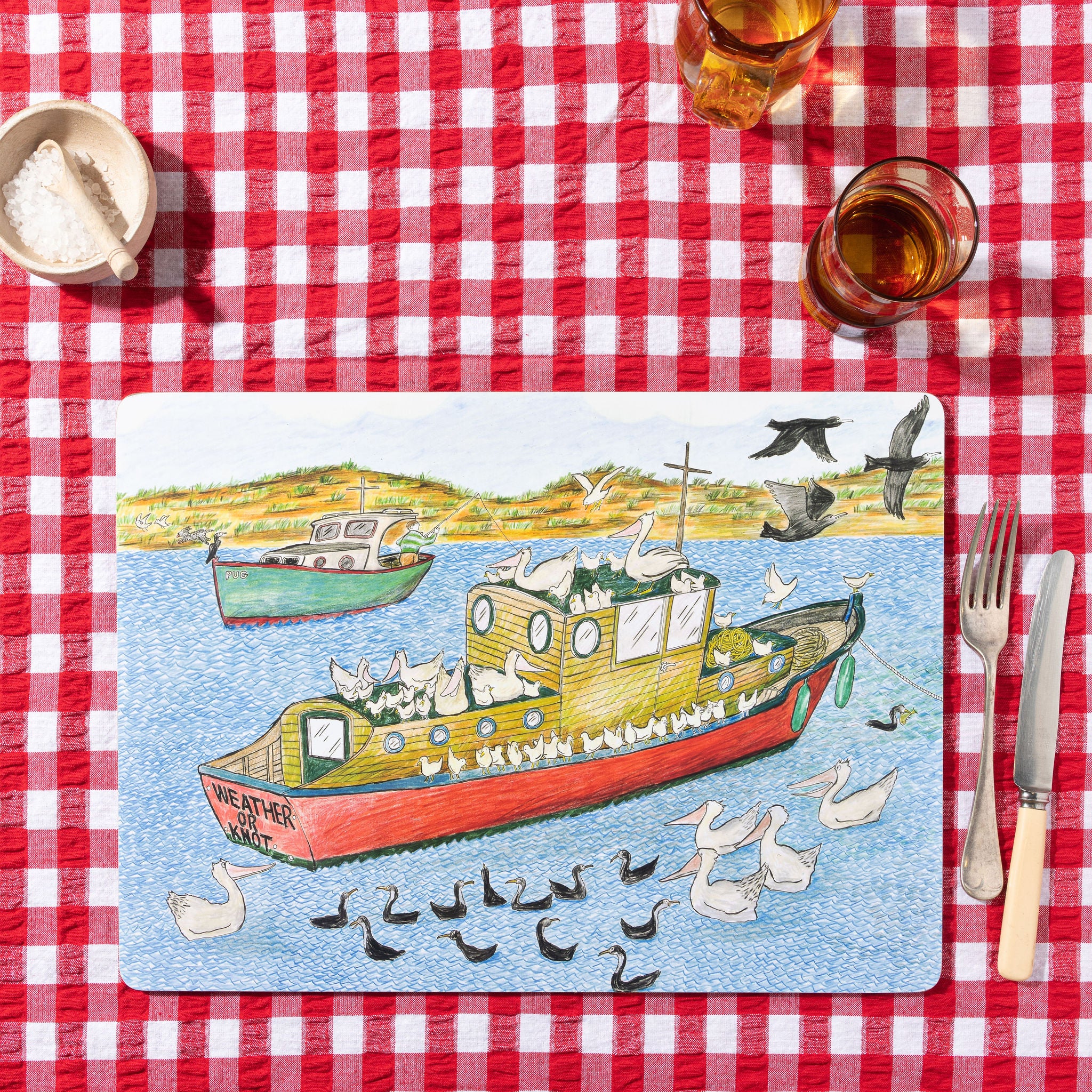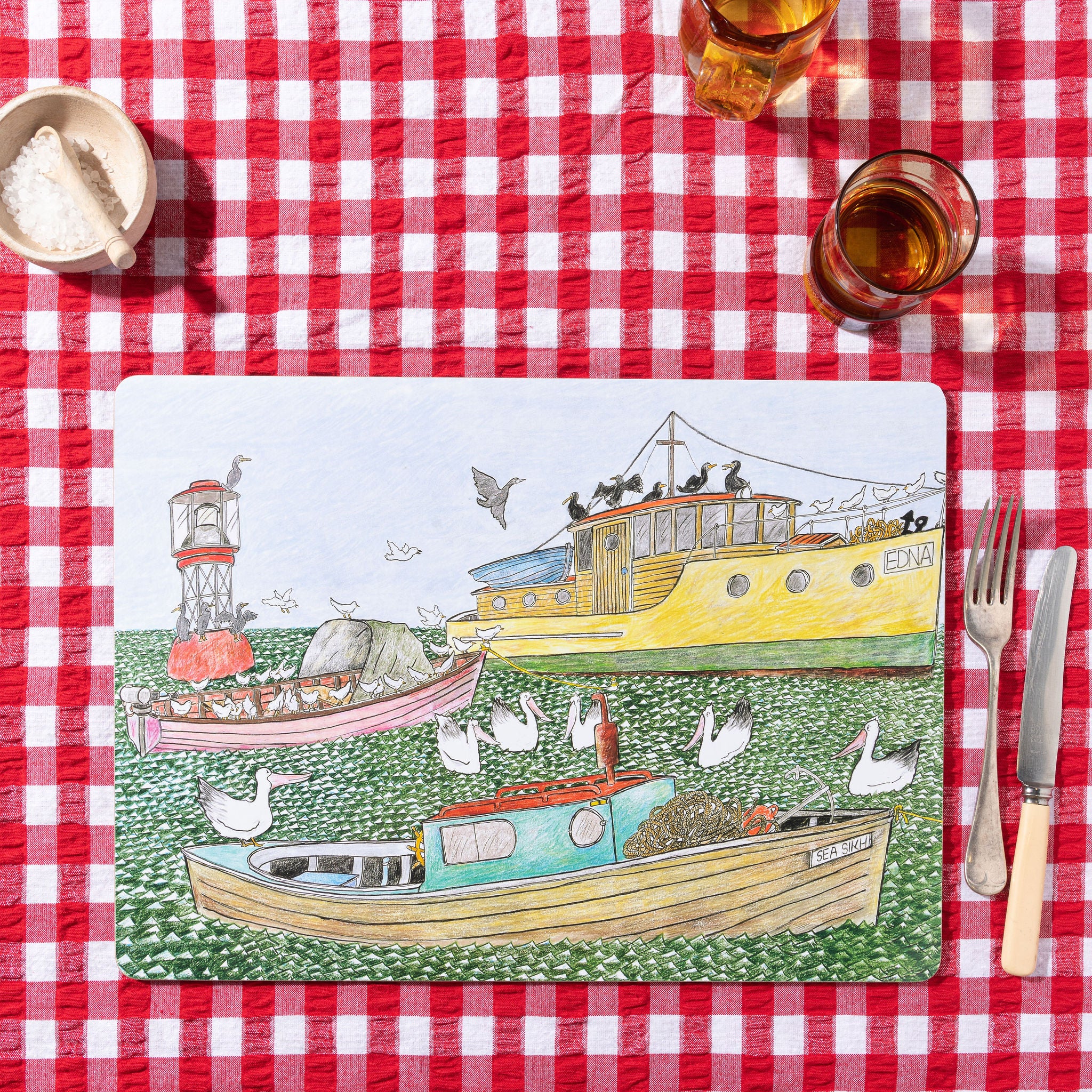 Boating The Australian Way - placemat 6 pack
Ahoy!!! For all you Sea lovers out there....
This amazing set of placemats with brightly coloured boats from the borough of Queenscliff.
Featuring hand drawn Dougal Ramsay illustrations of his series "Boats of the Bay"

Perfect for the beach house or Sunday summer lunch on the deck.
"Buoy crazy"... "Sea Sihk".... "Weather or Not" are just a few of the boats you will see whilst eating your dinner.
Cork and easy to wipe down
Set of 6
Boxed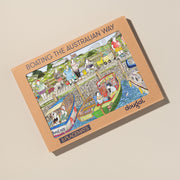 Boating The Australian Way - placemat 6 pack